Restaurant Campino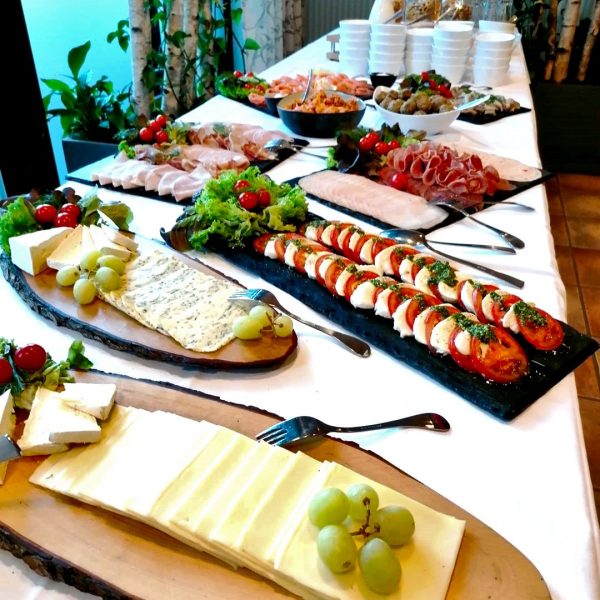 Here they cook delicious food at fair prices.  You choose from a small but well thought-out menu. From crispy salads to the always popular "Currywurst", spare ribs, burgers and schnitzel and much more. The menu changes according to the season and the food is local.
Happy Hour
Please note our invitations to the Happy Hour.
Groups and bicycle groups are welcome
Please reserve a table:
Phone +49 (0)2824 963113
Breakfast buffet on Sunday
During the summer season, Sunday is the day to feast to your heart's content.
Rent the skittle- or bowling alley
With bowling or skittles, birthdays or other festive occasions can be made entertaining and sporty. The Campino team will spoil you with suitable food and drinks. Please reserve in time.
Opening hours:
During the summer season : Daily from: 5 pm to 10 pm
Out of season:
Wednesday to Sunday: 5 pm to 10 pm
Sunday: 8.30 am to 1 pm, 5 pm to 10 pm
Mondays and Tuesday: Closed